Great Lakes Academy Charter School
Our mission is to empower children today to change the world tomorrow

Our School
Our charter school in Southeast Chicago exists to create the best scholars for the future. We emphasize academic excellence with a rigorous curriculum, the absolute best teachers, and an incredibly supportive community.
Located in the heart of the Great Lakes region, Great Lakes Academy Charter School is an esteemed educational institution dedicated to providing a world-class learning experience. Our mission is to empower students with knowledge, critical thinking skills, and character development essential for success in a rapidly evolving society.
At Great Lakes Academy, we believe that exceptional teachers are the driving force behind a quality education. Our dedicated faculty consists of highly qualified professionals who bring passion and expertise to the classroom. They foster a nurturing and challenging environment, where students are encouraged to explore their interests, think creatively, and fully realize their potential.
The students at Great Lakes Academy are at the heart of everything we do. They come from diverse backgrounds and bring unique perspectives, creating a vibrant community of learners. Our students are actively engaged in hands-on learning experiences, supported by innovative teaching methods and cutting-edge technology. Through our rigorous academic programs and character-building initiatives, we strive to cultivate responsible, compassionate, and well-rounded individuals.
Together, we are shaping the future leaders of tomorrow, providing them with the skills and knowledge to succeed in an ever-changing world. Learn more about our community today.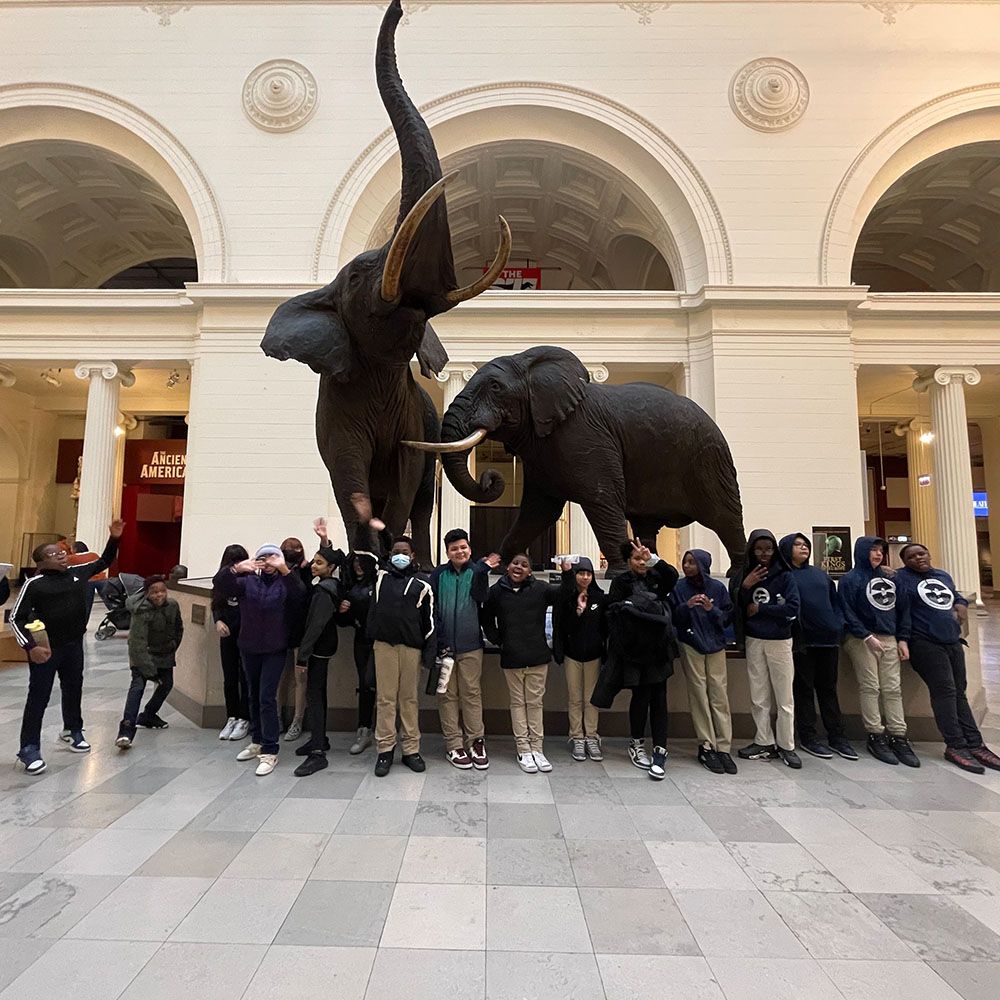 About Us
Great Lakes Academy focuses on three core areas to grow our students: fundamental academics, critical thinking and problem solving, and strength of character. While we first want our students to understand and know the world around them, we also want them to determine where they fit within this realm and what difference they can make in the world and in the lives of others. With compassionate and caring teachers and staff who ensure a safe and inclusive learning environment, our charter academy is a great place to grow.
At Great Lakes Academy, our dedicated team of educators fosters a positive and inclusive environment where students can thrive. We prioritize individualized instruction, tailoring learning experiences to meet the unique needs and interests of each student. Through a variety of innovative teaching methods and a rigorous curriculum, we aim to inspire a lifelong love of learning and equip students with the skills necessary for a rapidly changing world.
We recognize the importance of parental involvement in a child's education, and we actively encourage collaboration and partnership between parents, students, and staff. By fostering open lines of communication and involving parents in the educational journey, we create a strong support system that enhances student success.
With a strong emphasis on character development, Great Lakes Academy in Southeast Chicago instills values such as integrity, respect, and perseverance in its students. We believe in nurturing well-rounded individuals who are prepared to make positive contributions to their communities.
Choose Great Lakes Academy Charter School for an exceptional education that prioritizes holistic learning. Get in touch today.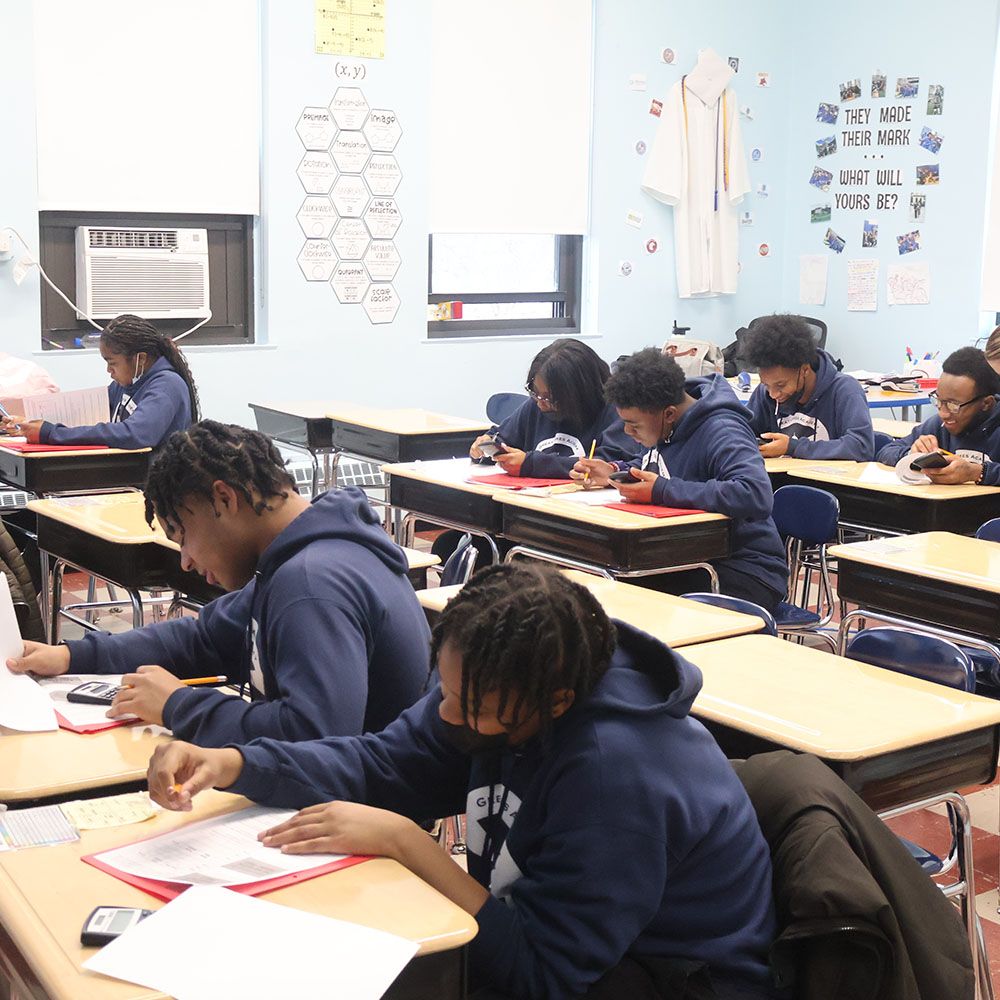 Why Choose Us
Parental Choice

Academic Excellence

Accountability

Inclusive

Innovative

Highly Individualized

Strong Community
At Great Lakes Academy Charter School, we pride ourselves on being a top choice for families seeking a high-quality education for their children. Here are several reasons why you should choose us:
Parental Choice:
We recognize that parents play a crucial role in their child's education. At Great Lakes Academy, we believe in actively involving parents in the educational journey by providing opportunities for collaboration, feedback, and decision-making. We value open communication and strive to create a partnership between parents, students, and staff.
Academic Excellence:
We are dedicated to academic excellence and providing a rigorous curriculum that prepares students for success. Our experienced and passionate teachers create engaging and meaningful lessons that challenge students and foster a love for learning. We prioritize personalized instruction to meet the unique needs of each student, ensuring that all students have the opportunity to reach their full potential.
Accountability:
As a charter school, we are held to high standards of accountability. We have a commitment to transparent reporting and regular evaluation of our educational programs. Our focus on accountability drives continuous improvement and ensures that we are providing the best education possible for our students.
Inclusive:
Great Lakes Academy is an inclusive school that celebrates diversity and promotes a positive and welcoming environment for all students. We value and respect each student's unique background, abilities, and perspectives. Our inclusive approach fosters a sense of belonging, encourages empathy, and prepares students to thrive in today's diverse society.
Innovative:
We embrace innovation and incorporate cutting-edge teaching practices and technologies into our classrooms. Our teachers are empowered to experiment with innovative teaching methods to engage students and enhance learning outcomes. We continually seek new ways to inspire and challenge students to think critically, problem-solve, and become lifelong learners.
Highly Individualized:
We understand that every student has unique strengths, interests, and learning styles. Our highly individualized approach ensures that we tailor instruction and support to meet each student's needs. We provide differentiated instruction, specialized programs, and intervention services to ensure that every student receives the personalized attention necessary for their success.
Strong Community:
Great Lakes Academy is more than just a school; it is a thriving community. We foster a sense of belonging and encourage collaboration among students, families, teachers, and staff. Our strong community provides a supportive network where students can form lasting friendships and parents can connect, share, and support one another.
Choose Great Lakes Academy Charter School located in Southeast Chicago for an exceptional education that values parental involvement, prioritizes academic excellence, promotes inclusivity, embraces innovation, offers highly individualized instruction, and fosters a strong community. We are committed to providing an educational experience that prepares students for a bright and successful future. Learn more today.
Get In Touch Today
If you are interested in learning more about our charter school in Southeast Chicago, contact us today!